Technical Consultant
·
Linköping
Produktionstekniker / Produktionsingenjör
Är du vår nya Produktionstekniker / Produktionsingengör i Linköping?
Som konsult på Together Tech blir du del av ett modernt teknikföretag med en tydlig vision. Vår resa började för dryga 30 år sedan och fortsätter nu med ett starkare fokus på att innovera och utveckla för en bättre värld! 
Vi söker en driven produktionstekniker/produktionsingenjör som vill arbeta tillsammans med likasinnade kollegor. Som teknisk konsult på Together Tech har du många möjligheter att prova nya roller, få erfarenhet från olika kunder inom olika branscher och på så sätt utveckla din kompetens och ditt nätverk. Hos oss står medarbetaren i centrum och vi jobbar med täta uppföljningar för att värna utveckling och trivsel.
I denna roll kan uppdragen variera brett. Ett uppdrag kan bestå i att kravställa och specificera produktionsmetoder, fixturer och verktyg. Du kan också komma att arbeta med utredningar inom material- och processkalkylering, beräkning av utvecklings- och tillverkningskostnader samt med planering av processflöden. Möjligtvis kommer du även att arbeta med tidsreducering, processeffektivisering och förbättrade ergonomiska arbetsmetoder.
OM DIG
För att du som sökande ska lyckas i rollen tror vi att du har teoretiska kunskaper motsvarande högskoleingenjörsutbildning eller YH-utbildning inom produktionsteknik eller maskinteknik alternativt motsvarande arbetslivserfarenhet. Som person har du god förmåga att samarbeta samt är beredd på att själv söka den information som arbetet kräver.
Together Tech för hållbar produktutveckling
Genom tekniska lösningar gör vi skillnad och levererar på våra kärnvärden genom en passion för människor, teknik och innovation. I nära samarbete med våra kunder arbetar vi med uppdrag från idé till slutprodukt samt genomför uppdrag på plats.  

"Together Tech prioriterar konsulternas utveckling och välmående - och det är viktigt för mig"
"Vi får arbeta med riktigt intressanta projekt som har en positiv inverkan på människors liv"
Welcome to our world of consulting!
Har du frågor, kontakta gärna
Lotta Dahl Haugskott, lotta.dahl@togethertech.com
Department

Technical Consultant

Role

Production Engineering

Locations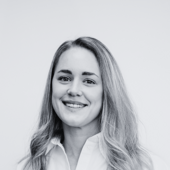 Contact
Lotta Dahl Haugskott
Business Unit Manager - Manufacturing Engineering – Business Unit Manager and Sales
About Together Tech
We are a growing tech consulting firm specialize in product development and digital solutions. We have a passion for technology and sustainability and aim for long-term relationships with everyone we collaborate with, employees, customers, business partners, and more.
When we say we have a passion for sustainability, we include people's well-being as much as the environment. We are tech consultants with equal parts professional and personal commitment to people and the planet. Through commitment and collaboration, we meet the technical challenges of the future for a sustainable world.
Coworkers
Soon reaching 250
Technical Consultant
·
Linköping
Produktionstekniker / Produktionsingenjör
Loading application form