Technical Consultant
·
Linköping
Produktionstekniker | Linköping
Vi har de spännande uppdragen och den goa teamkänslan. Följ med på vår resa!
Som konsult på Together Tech blir du del av ett modernt teknikföretag med en tydlig vision. Vår resa började för dryga 30 år sedan och fortsätter nu med ett starkare fokus på att innovera och utveckla för en bättre värld! 

Som produktionstekniker kommer du att:
Kravställa samt granska konstruktionsunderlag ur ett producerbarhetsperspektiv
Tekniskt stötta monteringspersonal i monteringsarbetet
Följa upp och kvalitetssäkra tillverkningsberedningar och tillverkningsprocesser
Arbeta med ständiga förbättringar gällande konstruktionslösningar och produktionsprocesser
Upprätta arbetsinstruktioner
Kravställa och specificera behov av verktyg och fixturer 
Jobba med att implementera och industrialisera nya processer
Din profil
Du som sökande har teoretiska kunskaper motsvarande högskoleingenjörsutbildning  inom produktionsteknik eller maskinteknik alternativt motsvarande arbetslivserfarenhet. Som person har du god förmåga att samarbeta samt är beredd på att själv söka den information som arbetet kräver.
Together Tech för hållbar produktutveckling

Genom tekniska lösningar gör vi skillnad och levererar på våra kärnvärden genom en passion för människor, teknik och innovation. I nära samarbete med våra kunder arbetar vi med uppdrag från idé till slutprodukt samt genomför uppdrag på plats.  

"Together Tech prioriterar konsulternas utveckling och välmående - och det är viktigt för mig"

Welcome to our world of consulting!

Har du frågor, kontakta gärna
Lotta Dahl Haugskott, lotta.dahl@togethertech.com
Department

Technical Consultant

Role

Production Engineering

Locations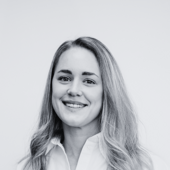 Contact
Lotta Dahl Haugskott
Business Unit Manager - Manufacturing Engineering – Business Unit Manager and Sales
About Together Tech
We are a growing tech consulting firm specialize in product development and digital solutions. We have a passion for technology and sustainability and aim for long-term relationships with everyone we collaborate with, employees, customers, business partners, and more.
When we say we have a passion for sustainability, we include people's well-being as much as the environment. We are tech consultants with equal parts professional and personal commitment to people and the planet. Through commitment and collaboration, we meet the technical challenges of the future for a sustainable world.
Coworkers
Soon reaching 250
Technical Consultant
·
Linköping
Produktionstekniker | Linköping
Vi har de spännande uppdragen och den goa teamkänslan. Följ med på vår resa!
Loading application form