Technical Consultant
·
Göteborg
Software Developer - Traction Battery
Are you passionate about developing software for cutting-edge technologies and want to make a significant impact in the field of mobility electrification?
Together Tech is expanding, and we would like to continue the growth with engineers within our Mobility Software Team. Mobility electrification is one example of area where we can make a significant impact, which aligns well with our vision of being part of the development of future products for a better world. We are working with major OEMs and many Tier1 suppliers in Sweden which enable us to find interesting projects and assignments to work with.
We are right now looking for experienced Software Developers who will work with future Mobility solutions within traction batteries.
Tasks (depending on experience and interest):

You will be responsible for developing, implementation and maintaining software for our client's traction battery systems. 
Lead and support system design in a technical development team.
Participate and contribute to system and module verification.
Work with suppliers of modules to make sure the modules fulfil system requirements.
The ideal candidate will have:
MSc in electrical engineering, computer science, mechatronics or similar.
3 years' work experience from Automotive and an understanding of vehicle software systems.
Understanding of ISO26262 and ISO21434.
Experience in Matlab/Simulink, Python and C / C++.
Experience in using Vector products as CANoe and CANalyzer.
Scrum/Agile knowledge.
Meritorious to have experience within traction battery.
Personal skills:
You have a willingness to embrace change with a flexible mindset, with a passion for innovation and new technology. A team-oriented approach with excellent communication and collaboration skills.
Together Tech for sustainability

We believe in empowering our employees to lead the way in the tech and engineering industry. In close collaboration with our clients we undertake assignments from concept to final product as well as on-site assignments. Join us in our mission to create products and digital solutions that make a positive impact on the world!
To learn more about us, please visit our website www.togethertech.com. 

Welcome to our world of consulting!
For questions, please contact Business Unit Manager 
Martin Gerhauser, +46 709 527 369

Department

Technical Consultant

Role

Software Development

Locations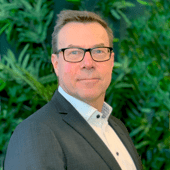 Contact
Martin Gerhauser
Business Unit Manager - Mobility – Business Unit Manager and Sales
About Together Tech
We are a growing tech consulting firm specialize in product development and digital solutions. We have a passion for technology and sustainability and aim for long-term relationships with everyone we collaborate with, employees, customers, business partners, and more.
When we say we have a passion for sustainability, we include people's well-being as much as the environment. We are tech consultants with equal parts professional and personal commitment to people and the planet. Through commitment and collaboration, we meet the technical challenges of the future for a sustainable world.
Coworkers
Soon reaching 250
Technical Consultant
·
Göteborg
Software Developer - Traction Battery
Are you passionate about developing software for cutting-edge technologies and want to make a significant impact in the field of mobility electrification?
Loading application form