Technical Consultant
·
Linköping
Mekanikkonstruktör | Linköping
Vill du gräva ner dig i tekniken och detaljerna? Nyfiken på hur just den där prylen fungerar? Eller tycker du att 3D-modellering och ritningsunderlag är riktigt kul?
Oavsett vilken av frågorna som känns mest rätt så passar du bra in hos oss på Togethertech. Med stor bredd på uppdrag och kunder i regionen finns stora möjligheter att lära sig och växa.
Om tjänsten
Du blir en del av mekanikteamet i Linköping där du kan vara inblandad i projekt ute hos kund eller inhouse. Du har goda möjligheter till variation, personlig utveckling och lärande. I arbetet kan allt från design, cad, projektledning och prototyptillverkning ingå.
Utöver detta finns goda möjligheter för utveckling inom närliggande områden så som produktionsteknik, projektledning eller provning.
Vi söker dig som har civil- eller högskoleingenjörsutbildning och har något eller några års erfarenhet av konstruktionsarbete. Du behärskar svenska och engelska i tal och skrift. Som person ser vi att du är initiativrik, kommunikativ och har en god samarbetsförmåga.
Låter det intressant och passar bra in på dig, eller är du helt enkelt intresserad av att lära dig mer? Skicka in din ansökan redan idag. Urval sker löpande.
Together Tech för hållbar produktutveckling
Genom tekniska lösningar gör vi skillnad och levererar på våra kärnvärden genom en passion för människor, teknik och innovation. I nära samarbete med våra kunder arbetar vi med uppdrag från idé till slutprodukt samt genomför uppdrag på plats.  

"Together Tech prioriterar konsulternas utveckling och välmående - och det är viktigt för mig"

"Jag tycker att vi har en vänlig, inkluderande och positiv stämning på kontoret och samtidigt seriösa ingenjörsmässigt"

Welcome to our world of consulting!
Har du frågor, kontakta gärna
Lotta Dahl Haugskott, lotta.dahl@togethertech.com, +46703891123
Department

Technical Consultant

Role

Mechanical Engineering

Locations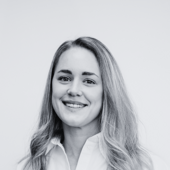 Contact
Lotta Dahl Haugskott
Business Unit Manager - Manufacturing Engineering – Business Unit Manager and Sales
About Together Tech
We are a growing tech consulting firm specialize in product development and digital solutions. We have a passion for technology and sustainability and aim for long-term relationships with everyone we collaborate with, employees, customers, business partners, and more.
When we say we have a passion for sustainability, we include people's well-being as much as the environment. We are tech consultants with equal parts professional and personal commitment to people and the planet. Through commitment and collaboration, we meet the technical challenges of the future for a sustainable world.
Coworkers
Soon reaching 250
Technical Consultant
·
Linköping
Mekanikkonstruktör | Linköping
Loading application form