Technical Consultant
·
Linköping
UI/UX Designer
Looking for a talented UI/UX Designer to join our team!
We are a fast-growing company that values diversity and inclusivity. As a UI/UX Designer, you will have the opportunity to work on exciting projects and collaborate with a team of experienced professionals.
Responsibilities:
Develop intuitive and visually appealing user interfaces for web and mobile applications
Conduct user research and usability testing to gather feedback and insights
Create wireframes, prototypes, and design specifications for development teams
Work closely with developers to ensure designs are implemented accurately and efficiently
Stay up-to-date with industry trends and best practices in UI/UX design
Requirements:
Strong portfolio showcasing your UI/UX design skills
Proficiency in design tools such as Sketch, Adobe Creative Suite, Figma, or similar
Experience with user research and usability testing methodologies
Ability to work collaboratively with cross-functional teams
Excellent communication and problem-solving skills
Bachelor's degree in design, computer science, or related field preferred
Language: Swedish mandatory
We believe that diverse perspectives lead to better ideas and outcomes, and encourage applications from all qualified candidates. If you're passionate about designing beautiful and intuitive user experiences, we'd love to hear from you. Apply now and join our team!
Department

Technical Consultant

Role

Software Development

Locations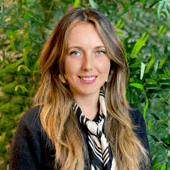 Contact
Gabriela Caraiman
Business Unit Manager - Software Development – Business Unit Manager and Sales
About Together Tech
We are a growing tech consulting firm specialize in product development and digital solutions. We have a passion for technology and sustainability and aim for long-term relationships with everyone we collaborate with, employees, customers, business partners, and more.
When we say we have a passion for sustainability, we include people's well-being as much as the environment. We are tech consultants with equal parts professional and personal commitment to people and the planet. Through commitment and collaboration, we meet the technical challenges of the future for a sustainable world.
Coworkers
Soon reaching 250
Technical Consultant
·
Linköping
UI/UX Designer
Loading application form