Technical Consultant
·
Göteborg
Teknisk Projektledare | Elektronikingenjör
Är du en erfaren inom elektronikkonstruktion som vill leda spännande projekt och driva innovation? Var med på vår resa och utveckla framtidens produkter inom Medtech!
 Vi utvecklar för en bättre värld och vi jobbar i verkligenheten med det som ligger i framkant inom MedTech. Var med på vår resa och driv våra projekt med din expertis inom elektronik!  
Som Teknisk Projektledare med spetskompetens inom elektronik ansvarar du för att leda och utveckla våra in-houseprojekt inom bland annat Medtech. Du kommer både arbeta tekniskt och kundnära med att driva våra projekt. Dina arbetsuppgifter kommer att variera från kund och projekt med fokus på elektronikkonstruktion, sätta tidsramar för projekten samt säkerställa leveransen till våra kunder. Teamet består av såväl juniora som erfarna medarbetare med olika spetskompetenser. Förutom att arbeta med elektronikkonstruktion kommer du även bli involverad i projektdiskussioner i tidiga faser, strukturera upp större projekt in-house och tillsammans utveckla våra processer och arbetssätt.   
Du kommer arbeta i mindre projektgrupper med insyn i både elektronik, mekanik och mjukvara. Därmed ser vi det som en fördel att du har ett helhetsperspektiv för att hitta synergier mellan disciplinerna.  
Vem är du? 
Erfarenhet samt intresse arbeta kundnära och driva projekt ifrån tekniskkravställning till leverans till kunden.
Minst 4 års arbetslivserfarenhet inom elektronikkonstruktion.
M.Sc inom Elektronik, Biomedical eller motsvarande alternativt en B.Sc med längre arbetslivserfarenhet.
God kommunikationsförmåga i tal och skrift, både svenska och engelska.
Programmering av inbyggda system i C / C++, signalbehandling i både HW och SW samt systemering av inbyggda system är meriterande.
Tidigare erfarenhet från medicinteknisk produktutveckling är starkt meriterande.
Förutom din erfarenhet tror vi att du är en kommunikativ och kreativ lagspelare med öga för detaljer. Du gillar problemlösning och vill vara delaktig i utvecklingen av produkter som underlättar människors vardag!
Together Tech for Sustainability
Som konsult på Together Tech blir du del av ett modernt teknikföretag med en tydlig vision. Vår resa började för 35 år sedan och fortsätter nu med ett starkare fokus på att, tillsammans med våra kunder, innovera och utveckla för en bättre värld!
Genom tekniska lösningar gör vi skillnad och levererar på våra kärnvärden genom en passion för människor, teknik och innovation. Våra uppdrag varierar i omfattning och komplexitet och tillsammans med din ledare sätter ni planen framåt för din karriärsutveckling.

Vill du veta mer om oss, besök gärna vår hemsida www.togethertech.com.
Kontakt

Mikael Duvander, Business Unit Manager Electronics and Medical Device

Department

Technical Consultant

Role

Electronics

Locations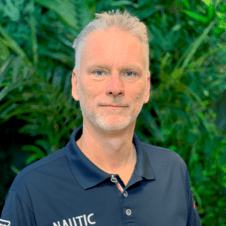 Contact
Mikael Duvander
Business Unit Manager - Electronics & Medical Device – Business Unit Manager and Sales
About Together Tech
We are a growing tech consulting firm specialized in product development and digital solutions. We have a passion for technology and sustainability and aim for long-term relationships with everyone we collaborate with, employees, customers, business partners, and more.
When we say we have a passion for sustainability, we include people's well-being as much as the environment. We are tech consultants with equal parts professional and personal commitment to people and the planet. Through commitment and collaboration, we meet the technical challenges of the future for a sustainable world.
Co-workers
Soon reaching 250
Technical Consultant
·
Göteborg
Teknisk Projektledare | Elektronikingenjör
Är du en erfaren inom elektronikkonstruktion som vill leda spännande projekt och driva innovation? Var med på vår resa och utveckla framtidens produkter inom Medtech!
Loading application form