Technical Consultant
·
Göteborg
Technical Visualization Artist
Be apart of our team, where engineering meets your creative brilliance to craft extraordinary results for a better world!
 Are you a creative visionary with an engineer's heart? Join us as a Technical Visualization Artist and shape the future for a better world!

In the role as Technical Visualization Artist, will you be responsible for developing and implementing methods, processes, and workflows for the Visualization group. You will collaborate closely with your colleagues within different competences to create a visual sign-off visualization model. You will also optimize workflow and seamlessly integrate cutting-edge technological tools, particularly with C++ or possibly Python scripts. You will play a pivotal role in the ongoing development and maintenance of tools at our customer, ensuring they meet the diverse needs of the team. You also provide support to advanced design and other teams by facilitating the integration and testing of new technology tools. Additionally, you will increase efforts for the visual quality achieved in various visualization software. Your contributions are significant as you take ownership of your projects.
 
The ideal candidate will have:
Proficiency in C++, Unreal Engine and Blueprints
Experience in Maya, Deltagen or Blender.
Proficiency in English, knowledge of Swedish is a plus.
Knowledge within Vred or other Visualization software is meritorious.
Optimizing CAD and scene performance is meritorious.
Knowledge in Python and been working in automotive domain is meritorious.
A team-oriented approach with excellent communication and collaboration skills.
In return, we offer you:
Deep knowledge of product development within various industries
A challenging and fulfilling work environment where your ideas will be heard and  valued
A supportive and inclusive company culture, celebrating diversity and personality
A work environment where you will be encouraged to combine your strong technical knowledge with the desire to push boundaries of technology for creating a more sustainable future

Together Tech for sustainability
We believe in empowering our employees to lead the way in the tech and engineering industry. Join us in our mission to create products and digital solutions that make a positive impact on the world!
To learn more about us, please visit our website www.togethertech.com.
Contact

Catherine Frövik, Business Unit Manager Automotive 
Department

Technical Consultant

Role

Software Development

Locations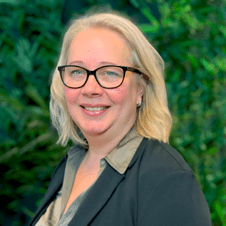 Contact
Catherine Frövik
Business Unit Manager - Mobility & Materials – Business Unit Manager and Sales
About Together Tech
We are a growing tech consulting firm specialized in product development and digital solutions. We have a passion for technology and sustainability and aim for long-term relationships with everyone we collaborate with, employees, customers, business partners, and more.
When we say we have a passion for sustainability, we include people's well-being as much as the environment. We are tech consultants with equal parts professional and personal commitment to people and the planet. Through commitment and collaboration, we meet the technical challenges of the future for a sustainable world.
Co-workers
Soon reaching 250
Technical Consultant
·
Göteborg
Technical Visualization Artist
Be apart of our team, where engineering meets your creative brilliance to craft extraordinary results for a better world!
Loading application form