Technical Consultant
·
Göteborg
Senior Sustainability Analyst
We are searching for an experienced engineer who has expertise in making Life Cycle Assessments, and can use it in the early stages of the design phases to drive design decisions!
Shape a sustainable future with us as a Sustainability Analyst Engineer, influencing eco-friendly design decisions and enjoying a culture that values innovation and growth!
As a Sustainability Analyst Engineer, you will play a crucial role in ensuring that our customers products are designed and manufactured with minimal environmental impact. This will involve calculating the environmental impacts of new or existing products through Life Cycle Assessments (LCAs), using LCA software, such as GaBi or Ecodesign Studio.
By analyzing the environmental impact of design decisions, you will recommend changes to improve product sustainability. In addition, you will develop and implement sustainability strategies for product development, including material selection, process optimization, and end-of-life considerations. To effectively integrate sustainability into the product development process, you will collaborate with cross-functional teams and ensure that sustainability considerations are reflected in product development roadmaps and milestones. 

As some of our customers will be more interested in calculating only the Carbon Footprint of their products according to the GHG Protocol or calculating the carbon saved with corporate or design decisions, you require to be familiar with the concepts of Scope 1, Scope 2, Scope 3, Emissions Factors, Upstreand and Downstream emissions, and Science Based Targets, among others related.
Who we are looking for:
At least a Bachelor's degree in Mechanical Engineering or Environmental Engineering, and a master degree in Industrial Ecology, Sustainability Engineering & Management or similar.
At least 5 years experience using LCA software, making sensitivity analysis and parametrization of models. Proficiency in the handling of GaBi software is mandatory. Proficiency in other LCA software is meritorious.
Experience leading Product Development teams to make design decisions based on LCA comparisons and changing design parameters.
Experience in gathering and reporting carbon information across the full value chain, and identifying hotspots where corporate strategies shall be focused in.
A team-oriented approach with excellent communication and collaboration skills.
A commitment to push sustainability in the design and product development agendas.
In return, we offer you
Deep knowledge of product development within various industries
A challenging and fulfilling work environment where your ideas will be heard and  valued
A supportive and inclusive company culture, celebrating diversity and personality
A work environment where you will be encouraged to combine your strong technical knowledge with the desire to push the boundaries of technology to create a more sustainable future
Great opportunities for continuous development in an expanding consulting firm.

Together Tech for sustainability
We believe in empowering our employees to lead the way in the tech and engineering industry. Join us in our mission to create products and digital solutions that make a positive impact on the world!
To learn more about us, please visit our website www.togethertech.com.
Contact:

Karina Bret, Business Unit Manager Sustainability
Department

Technical Consultant

Role

Product Developer

Locations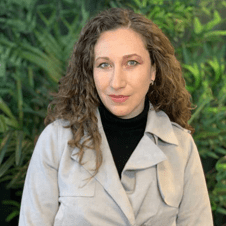 Contact
Karina Bret
Business Unit Manager Sustainability – Business Unit Manager and Sales
About Together Tech
We are a growing tech consulting firm specialized in product development and digital solutions. We have a passion for technology and sustainability and aim for long-term relationships with everyone we collaborate with, employees, customers, business partners, and more.
When we say we have a passion for sustainability, we include people's well-being as much as the environment. We are tech consultants with equal parts professional and personal commitment to people and the planet. Through commitment and collaboration, we meet the technical challenges of the future for a sustainable world.
Co-workers
Soon reaching 250
Technical Consultant
·
Göteborg
Senior Sustainability Analyst
We are searching for an experienced engineer who has expertise in making Life Cycle Assessments, and can use it in the early stages of the design phases to drive design decisions!
Loading application form