Technical Consultant
·
Linköping
Automationsingenjör till Together Tech
Är du vår nya automationsingenjör?
Som konsult på Together Tech blir du del av ett modernt teknikföretag med en tydlig vision. Vår resa började för dryga 30 år sedan och fortsätter nu med ett starkare fokus på att innovera och utveckla för en bättre värld!
Som automationsingenjör kommer du bland annat utveckla och konstruera styrsystem, spänningsfördelning, motorstyrning, integration mot kraftelektronik och systemkonstruktion för maskinkonstruktioner och automationslösningar. 
I rollen som automationsingenjör ingår även arbetsuppgifter som felsökning, service, underhåll, framtagning av underhålls- och serviceinstruktioner samt installation av ny utrustning. 

Önskvärda erfarenheter och kompetenser:

Högskole- eller civilingenjörsexamen inom elkonstruktion/automation, eller motsvarande arbetslivserfarenhet
Erfarenhet av arbete med styrsystem, gärna Siemens PCS7, T3000 eller ABB system
Goda kunskaper inom automatiseringsprocesser, hydraulik, dokumentationshantering & ritningsläsning
Behärskar svenska och engelska i tal och skrift
B-körkort
Together Tech för hållbar produktutveckling

Genom tekniska lösningar gör vi skillnad och levererar på våra kärnvärden genom en passion för människor, teknik och innovation. I nära samarbete med våra kunder arbetar vi med uppdrag från idé till slutprodukt samt genomför uppdrag på plats.
Welcome to our world of consulting!

Har du frågor, kontakta gärna
Lotta Dahl lotta.dahl@togethertech.com
Department

Technical Consultant

Role

Electronics

Locations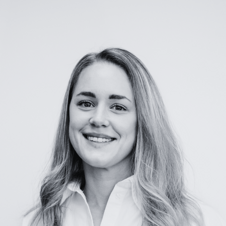 Contact
Lotta Dahl Haugskott
Business Unit Manager - Manufacturing Engineering – Business Unit Manager and Sales
About Together Tech
We are a growing tech consulting firm specialized in product development and digital solutions. We have a passion for technology and sustainability and aim for long-term relationships with everyone we collaborate with, employees, customers, business partners, and more.
When we say we have a passion for sustainability, we include people's well-being as much as the environment. We are tech consultants with equal parts professional and personal commitment to people and the planet. Through commitment and collaboration, we meet the technical challenges of the future for a sustainable world.
Co-workers
Soon reaching 250
Technical Consultant
·
Linköping
Automationsingenjör till Together Tech
Loading application form