Technical Consultant
·
Göteborg
Data Scientist | Mobility
Are you a Data Scientist with a passion for machine learning and want to build future digital solutions with a user perspective? We have the next challenge for you!
Gothenburg - We are looking for an experienced Data Scientist!

We are seeking a data-driven Data Scientist with a passion for Machine Learning, eager to contributing to exciting projects with our clients in the Mobility sector. You will be involved in creating a digital ecosystem by user data to enable new business models, improve digital services, and come up with insights to improve the end product. You will work within data management and create data products. Through your expertise within data modelling, designing, creating, developing, and maintaining digital capabilities needed, will you provide tools to create value and insights. You will be the expert within your field and contribute with best practice to the team. You will work in close collaboration with developers, tech leads and solution architects to deliver advanced digital solutions.
We are looking for you with:
At least a Bachelor's degree in IT, Computer Science or similar fields
Work experience with Machine learning and AI
Experience within Python, Spark, SQL, Docker, Kubernetes, Snowflake, WhereScape
Experience in Data warehousing – Design & Development
Experience within Devops including, Azure, AWS, CI/CD pipelines, Azure Data Factory
Scrum/Agile way of working
In return, we offer you:
Deep knowledge of product development within various industries.
A supportive and inclusive company culture, celebrating diversity and personality. 
A work environment where you will be encouraged to combine your strong technical knowledge with the desire to push boundaries of technology for creating a more sustainable future.
Great opportunities for continuous development in an expanding consulting firm.
Together Tech for sustainability
We leverage technology for impact and deliver on our core values through passion for people, technology and innovation. In close collaboration with our clients we undertake assignments from concept to final product as well as on-site assignments. Join us in our mission to create products and digital solutions that make a positive impact on the world!

For questions, please contact 

Håkan Rolin, Business Unit Manager Software Development

Department

Technical Consultant

Role

Software Development

Locations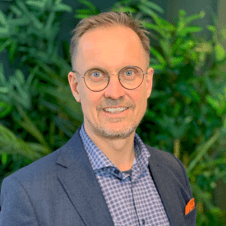 Contact
Håkan Rolin
Business Unit Manager - Software Development – Business Unit Manager and Sales
About Together Tech
We are a growing tech consulting firm specialized in product development and digital solutions. We have a passion for technology and sustainability and aim for long-term relationships with everyone we collaborate with, employees, customers, business partners, and more.
When we say we have a passion for sustainability, we include people's well-being as much as the environment. We are tech consultants with equal parts professional and personal commitment to people and the planet. Through commitment and collaboration, we meet the technical challenges of the future for a sustainable world.
Co-workers
Soon reaching 250
Technical Consultant
·
Göteborg
Data Scientist | Mobility
Are you a Data Scientist with a passion for machine learning and want to build future digital solutions with a user perspective? We have the next challenge for you!
Loading application form